Press Release
Doctors agree that our immunity is much more vulnerable to viruses, including coronavirus. Therefore, our immunity must be increased and vitamin C hereby plays an important function as a protector for the immunity system.
Pineapples have several health benefits. They contain Vitamin C, which is a powerful antioxidant and can help remove toxins in our body, as well as boosting our immune system.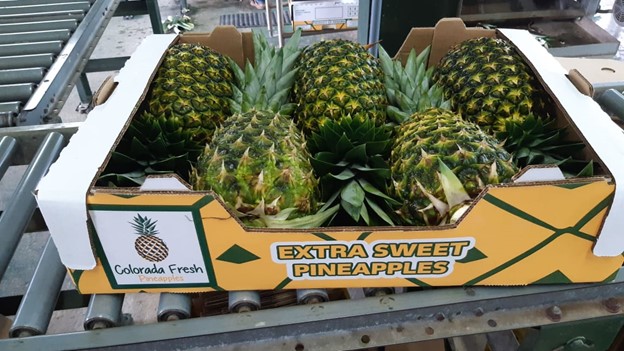 During the Coronavirus pandemic, the demand for healthy fresh vitamin rich fruits and vegetables from Europe has increased and Colorada Fresh Pineapples are contributing by increasing their current exports of their MD-2 pineapples to several European countries.
The Panama Chambers of Commerce is also working diligently with Colorada Fresh Pineapples in this effort by facilitating export options and new European buyers as well as expediting the export process. The Panama Chambers of Commerce even has offices in strategic European hubs, such as Rotterdam, with people on the ground helping Colorada Fresh Pineapples in their mission.
James Gooden, CEO, said, "This Coronavirus pandemic is causing a lot of suffering to many people across Europe. We are pleased that we can help in some small way by boosting the health and immune system of our end customers. We have increased our production capacity and are now exporting more pineapples to even more European countries than ever before".
Colorada Fresh Pineapples works closely with the government's Panama Exporta office, creating employment opportunities in Panama while promoting Panamanian produce overseas.
Press Release: March 20th 2020
####
Media Contact
Colorada Fresh Pineapples
251190 Esperanza Dr.
La Colorada, La Chorrera, Panamá
Contact Us